Women ride too!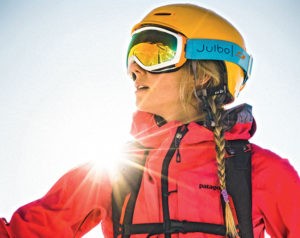 The first snowflakes have arrived!
It's time to get the right gear for your winter, ladies.
Julbo have many different sizes and shape to fit every women's face - and demand.
CLICK here to see the full Julbo article
Click on this link to find out all about the ladies models: the size (M, L, XL, minimalist frame...), type of lenses (photochromic, polarised...) and of course... the colours!
Or call on of the Lenstec Sales Team who can help and advise on what Julbo models to stock in your practice.