Julbo prescription goggles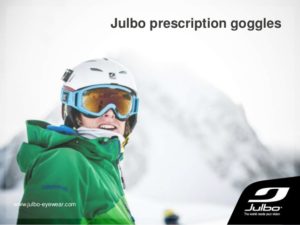 For Julbo, vision problems shouldn't stop people from practising their favourite winter sports.
Using its expertise and vast experience, Julbo has developed a new range of goggles designed specifically for wearers of glasses. Over The Glasses (OTG) goggles and optical clips allow glasses wearers to benefit fully from the technology of Julbo technical lenses while also correcting their vision.