From high altitude to high fashion with Julbo Sunglasses!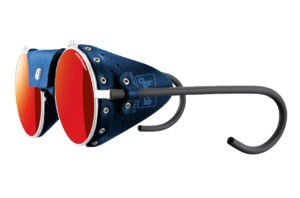 I'm sure even Julbo never expected their heritage Vermont Classic mountaineering sunglass so loved by the climbing traditionalists to re-emerge as a high street fashion vintage classic. But with their usual verve Julbo have embraced the use of their iconic frame and launched a number of new options for the coming season with the not so subtle edition of a range of mirror coatings - which has seen sales into central London and other major capitals surge over the last few weeks, driven by lower altitude pursuits!
The Sales Team from UK suppliers Lenstec Optical Group are happy to help and support opticians with selecting their Julbo range.