Mums care about sun protection, but for little girls it's all about style. Julbo has it all.
Julbo LILY / The art of beautiful protection
For 4 – 6 years.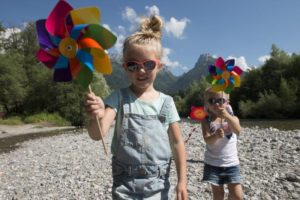 To keep them both happy, Julbo has created Lily featuring a feminine shape that offers perfect coverage. Lily equals highly effective sun protection, a super-soft feel and excellent wearing comfort.
A pleasure to parade in!
Available with or without prescription.
Base 6.
Sipe Grip Tech - supple, sculpted inserts at the temple ends for excellent hold.
Curved Temples - for good hold on the face and head.
Cord attachment holes.
Flex System - articulated hinges at temples for added comfort for various head shapes.
Wrap-around + Style - curved frame with wide temples to protect against harsh sunlight.