Lenstec Optical Group Product Catalogue OUT NOW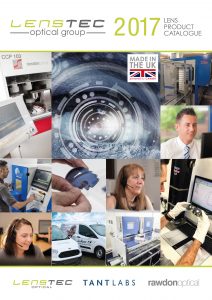 Our NEW Product Catalogue features a number of new digital progressive designs including Exceed powered by camber as well as new Exceed outdoor and dynamic vision versions.
We have expanded the number of lens materials with Trivex, NuPolar, Transitions and UV++ featuring strongly across all indices.
There are also a number of new digital lens processes for high minus, extra-large diameter and "out of the ordinary" specialist lens dispensing solutions to help support you in practice.
We continue to invest in the very best technology including MEI 5 axis edging for sports and specialist glazing as well as expanding our digital surfacing platforms to now include a new Schneider Modulo line with Auto Blocking in our continued expansion of a full service platform for 2017 and beyond.