JULBO – the undisputed leader in photochromic lenses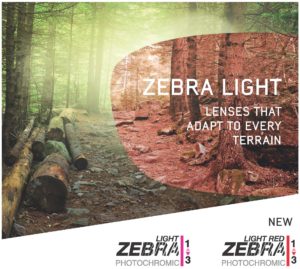 JULBO introduces yet another innovation with the new Zebra Light Red lens - ideal for trail running.
What makes it so special?
Photochromic - at any temperature and protection category 1-3.
Exceptional anti-fog coating - no condensation, maximum longevity.
External oil-repellent coating - prevents marking and facilitates the removal of water.
Brown Tint - accentuates relief.
Suitable for prescription lenses - available in Rx Trem version.
Making it a flagship lens in the Speed range.
Whatever the terrain and whatever the weather they work perfectly.
Check it out in the Aero and Aerolite models.