Julbo NXT Lenses for all Sports and Adventures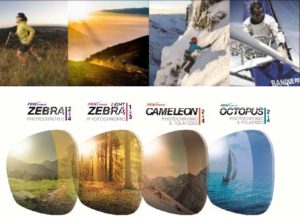 Better lens technology for better performance, as always with Julbo.
A past master in the art of lenses, Julbo continues to lead the field with cutting-edge solutions perfectly adapted to the requirements of high-level sport.
Their technical lenses Octopus, Cameleon, Zebra and Zebra Light continue to use NXT Technology for unrivalled performance and the most effective solution for each discipline and each user.
NXT is made from Trivex, the most effective material on the optics market, combining the advantages of mineral and organic materials offering crystal clear images, strength & is ultra-lightweight.