Have you tried our UK made Exeed Drive Lenses yet?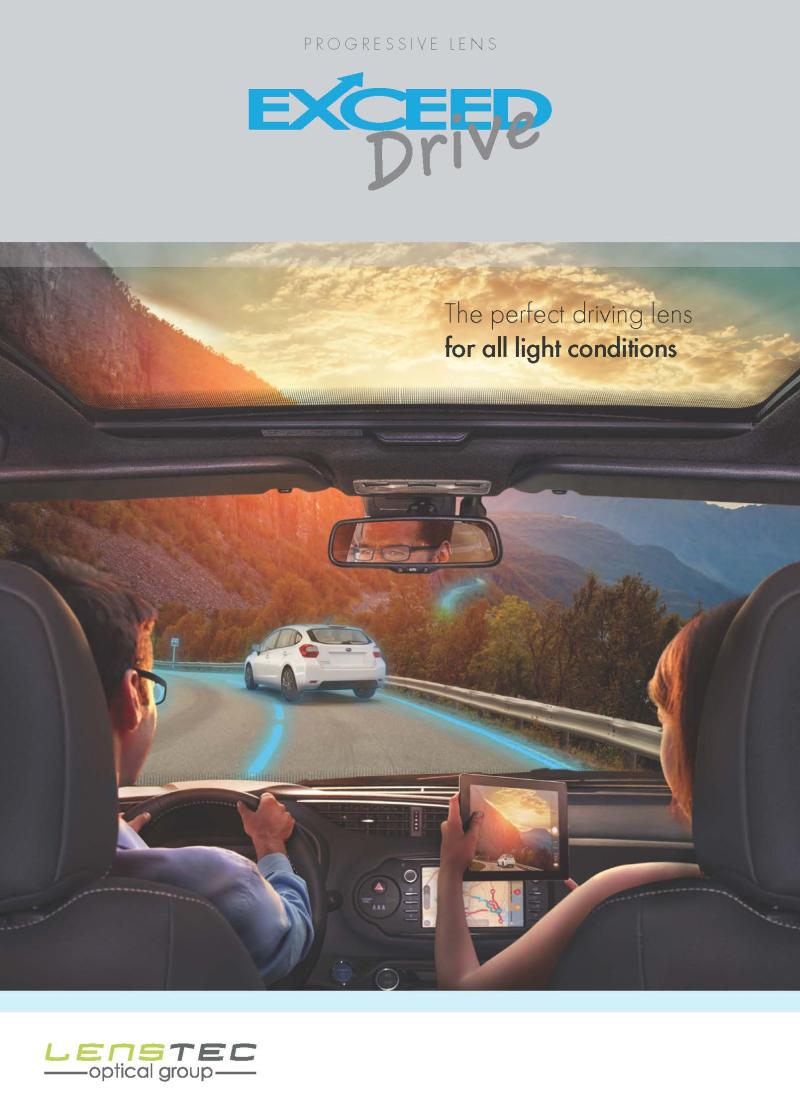 Many of us spend lots of time in vehicles these days, whether it's just nipping around in the car or job related, so we've created a lens which is targeted at the frequent driver.
Ex Drive is the personalised progressive lens that incorporates a power distribution specifically adapted for driving. It includes a night vision zone for greater visual quality and less fatigue when driving at night.
Driving is a task that has very specific optical requirements, the position of the dashboard, external and internal mirrors and the strong distance jump between looking at the road or looking inside the car makes this task an area that needed special consideration.
The Ex Drive Progressive has been developed to adapt the lens for this specific use, far vision has been enhanced to provide the wearer with a perfect view of the road while the intermediate zone has been shortened to allow for a large and quickly found near zone enabling easy viewing whilst driving.
Due to the location of mirrors and dashboard instruments, power distribution has been specially adapted to allow wearers to drive without unnecessary head movement, mirrors are now located inside an astigmatism free zone, dynamic vision has also been improved reducing distortion in the peripheral regions.
This is an ideal lens for a 2nd pair option for your patients.
Call you Sales Manager for more details and to request a visit.