Keep VerSport Eye Protection in your Kit Bag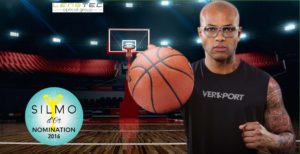 The VERSPORT Troy Sports Glasses model are aimed at the most demanding athletes that want no compromise when it comes to eye protection.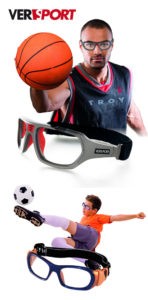 Troy glasses are truly two glasses in one. They come with sides fitted as standard and also have a head strap that can be easily and quickly switched thanks to twist quick-release system.
Available with or without prescription.
The VerSport range delivers solutions for both children, teens and adults. VerSport sports Rx goggles feature a number of specific features designed for wear in the sports arena but also as a general wear activity product, these features include; Impact resistant frames made from a high-yield polymer based material, dual locking with raised rear bevel edge system for great lens retention, an anti-shock and optimal air flow bridge, slightly deeper eye shapes for best fit.
Make them an essential part of your sporty customers kit bag!