Why use VerSport Protective Sports Eyewear?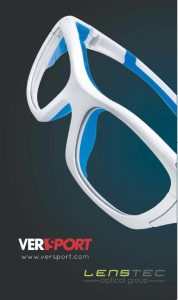 When playing sports, both our teammates' and rivals' limbs (fingers, hands, elbows…) and any other element that are an integral part of the game (balls, rackets, sticks...) all become a serious threats to our eyes.
Through the design of specific protective components and systems and the use of certain manufacturing materials, VerSport Protective Sports Glasses can offer the required level of protection against strikes and impacts while practicing sports.
The use of VerSport Protective Sports Frames equipped with prescription or regular polycarbonate lenses could prevent 90% of ocular injuries that people suffer while engaging in sports activities.
FAQ -  
VerSport Protective Sports Prescription Eyewear vs. Contact Lenses
Contact lenses may solve the visual issues that affect people who engage in sports, but they will never be able to prevent the ocular injuries caused by impacts.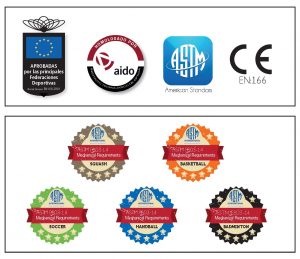 What sports are VerSport Protective Sports Eyewear recommended for?
The use of ocular protection is advisable when engaging in any kind of sports activity, but Protective Sports Glasses are especially recommendable when taking part in contact sports or any sports activity that entails a risk of impact due to the use of balls, sticks, etc.
What types of lenses should be fitted in VerSport Protective Sports Glasses?
Only polycarbonate or Trivex lenses should be glazed in VerSport Protective Sports frames in order to yield the required protection and meet applicable certification requirements.
Are VerSport just for adults?
No. VerSport children's frames come with a full head band fitted as standard in 46 and 49mm eye sizes, whereas the teens and adult ranges are available in three different models up to 56 eye and are supplied with super soft sides with an option to remove these sides and replace with a full head band dependent on the patients requirements, with this in mind the adult pack comes with sides fitted as standard to the goggle, rear head strap, full head band, anti-fog gel and all supplied in a protective shell case.
Contact the Sales Team to find out more and to view the full VerSport collection