Fabulous EYESPACE EYEWEAR Sunglass Packages available from Lenstec NOW
We are so excited about the new Eyespace Cocoa Mint and Jensen Sun Wear Collections for 2017 and thought we should share the new Sun Rx program with you a little earlier than normal.
The 2017 offer brings the very best styling and quality together with some of the very best prescription sun wear lens offers on the market.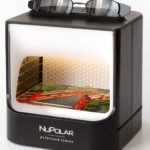 We will also be offering a FREE NuPolar polarised demonstration unit to any practice taking the full fitting set collection from Eyespace which will further support the NuPolar polarised lens story in practice.
Download our January Newsletter here.