There can be no better time to support UK Manufacturing through your Independent Optical Supplier than right now!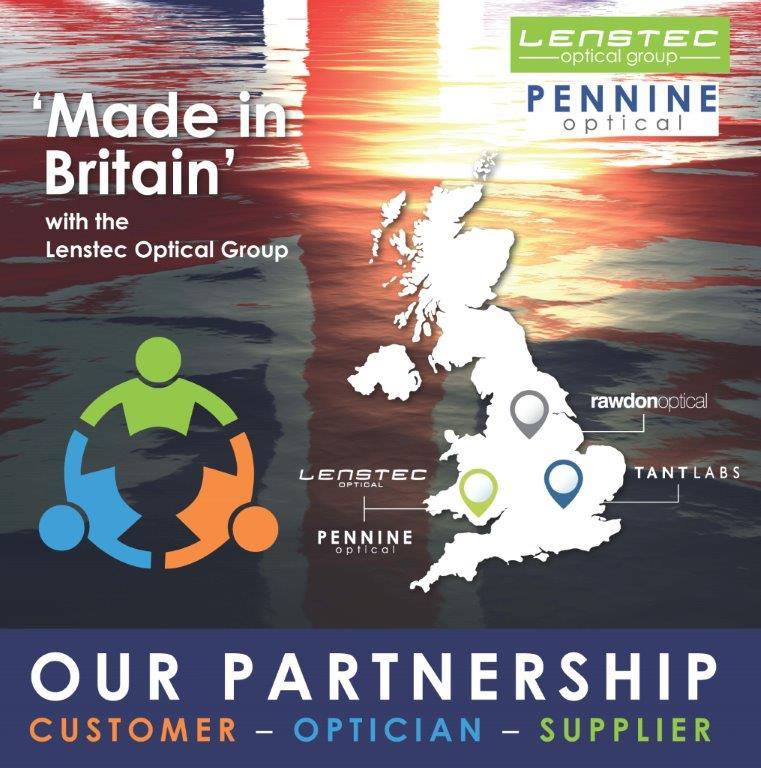 The Lenstec Optical Group can offer you great UK products and much more –
• Consistent pricing protected from overseas currency.
• 'Own Label' British made digital lenses to improve your margins.
• Frame and lens packages with fast efficient supply and warehousing.
• £1m investment in MEI Block-less Edging and Schneider Free Form Digital equipment.
• All supported with fantastic independent IOT lens designs.
Lenstec Optical Group has recently invested over £1 million upgrading and improving its production facilities, processes and people development. The increasing crowded space in our market provides opportunities to improve margins substantially with British made 'Own Label' lens designs.
Both Lenstec and Tant Laboratories have installed MEI automated Block-less glazing technology that ensures unequalled quality and superb first time fit rates.
Rawdon Optical has recently introduced further Schneider Free Form Digital lines with the latest blocking/generating and polishing systems.
We would welcome visitors to come and visit our superb industry leading facilities and discuss opportunities with our Group Sales Managers.